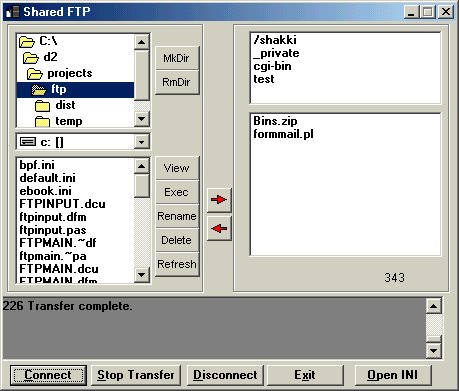 278K - Download
Rated 5 Duckies at NoNags!
Just Updated! Now allows multiple file upload and download!

This program will allow you to share any FTP account with your friends.Simply send them the program and your encrypted account .ini file and theycan upload or download to the directory you specify. A must have!

To install just unzip in a directory of you choice and read the readme.txt.